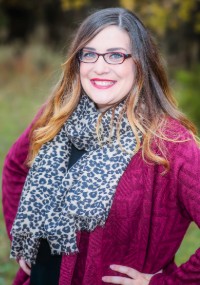 Phone: (405) 240-1368
Fax: (405) 547-5026
Email Katie
Hi, I'm Katie Stanley. I was raised in a small town in Arizona, but now proudly call Perkins my home. In 2012 I married Matt Stanley a Perkins local and we have since added 3 children into the mix (Tristan, Annslee, & Matlynn). I enjoy being involved in the Perkins community and look forward to helping others join this great town I call home.
I have been a Realtor® since July of 2015, and can truly say I have found my passion. I knew at a young age I wanted to be an entrepreneur and follow in my dad's footsteps, being raised by a residential contractor I fell in love with homes. I pride myself on my attention to detail and my vision to see something as what it could be not what it currently is. My true passion is new construction and flip houses however, I enjoy working with all buyer and sellers.
I have a degree in Business Management and use the skills learned to help me negotiate deals and get the best outcomes for my clients. My goal working with you is to build a solid relationship built on trust and integrity. I understand that buying a home is a large investment and I'm here to help you every step of the way. I look forward to working with you!